We are an MOU partners for Jindal Stainless Limited for 20000 ton a year.
Shree Venktesh Wires and Steels Pvt Limited was founded by Late Shree Babulalji Bhagat. We have been one of the leading stockist and distributors of Jindal Stainless Ltd from the last 3 decades. We are an MOU partners for Jindal Stainless Limited for 20000 ton a year.
We deal exclusively in JSL products for the last 3 decades. Jindal Stainless Limited is one of the largest manufacturers of Stainless Steel Flat products in the World and is recognised worldwide for its quality. JSL needs no introduction. We are known for our transparent and honest business. We have been a very consistent company clocking close to 18000 ton (nearly 450 crores) of sales in the last 3 year. We anticipate a growth rate of 5 % TO 10 % per year in the following 3 to 5 years and working towards it.
Founder - Shree Babulalji Bhagat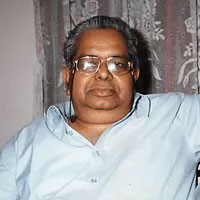 Shree Babulalji Bhagat was born in a small town of Taranagar, Rajasthan in 1942. After completing his graduation in Kolkata he worked for various Birla Group companies. In early 1970s he started a small stainless steel trading business. In early 1980s he moved to Mumbai to set up a stainless steel trading firm. From a very a humble beginning he scaled the company to great heights.
He was a philanthropist. He set up a college in his native place called Maa Jalpadevi GovernmentCollege. He also contributed in a girl's school and a hospital called Shree Ram Nursing home. He strongly believed in the girlsright to education and made sure a large number of girls study in the college. He was a strong believer in Beti Padhao Beti Bachao slogan that was launched by our PM in later years.
In his memory a huge auditorium was built in the college premises. He was given a Bhimashah award by the Government of Rajasthan.
Mr. Binodkumar Bhagat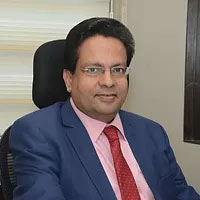 A graduate from Mumbai University in Commerce and an MBA (International Business) from Griffith University. Binod Bhagat joined the family business in 1990's. He is looking after the overall business of the company. He overlooks the buying from Jindal Stainless Ltd as well as the overall Sales strategy.
Mrs. Anita Bhagat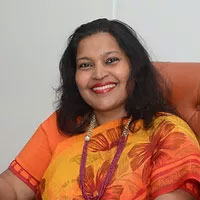 Anita Bhagat, a graduate from Mumbai University and a diploma holder in computer science from NIIT joined the business in late 1990's. She is looking after the administration and finances of business. She takes care of all payments, working capital and overall administration of office.
Ms. Ritu Bhagat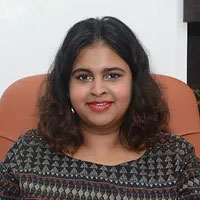 Ritu Bhagat is the 3rd generation to join the business. She has completed an undergraduate program from Monash University, Melbourne. She is setting up the digital marketing platform to help gain market share in the growing stainless steel industry. She is using the latest technology to improve our reach as well as provide better customer service. She brings a lot of youthful xuberance to the company.
Mr. Harshvardhan Agarwal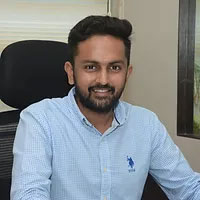 Harshvardhan Agarwal is a graduate from Mumbai University who joined the business in 2014. He looks after and assists with the Sales, Purchase & Accounts of the company.